Industries: Food
Catelli Brothers Family of Foods
As one of the largest lamb and veal suppliers in North America, Catelli Brothers oversees every phase of production from farm to table. Located in New Jersey, they distribute their products to retailers and food providers throughout the U.S., Canada, and Mexico.
Catelli Brothers' website was outdated and did not showcase their fine selection of products. We were challenged with the task to not only create a user-friendly, appealing website but also be able to reach a younger audience that was not familiar with cooking lamb or veal.
Citro built a website giving end users an easy interface to drill down to specific product categories. At the beginning of development, we implemented a new Kentico MVC approach, which gave us a fresh perspective and knowledge on how to build sites for our clients.

As we continued with development, we focused on a strategy to attract their new target audience (young adults). We achieved this by creating a recipe database that featured "how-to" videos that encouraged them to use the lamb and veal products.

By creating a mobile-friendly site and incorporating the recipe videos, we were able to set Catelli apart from its competitors.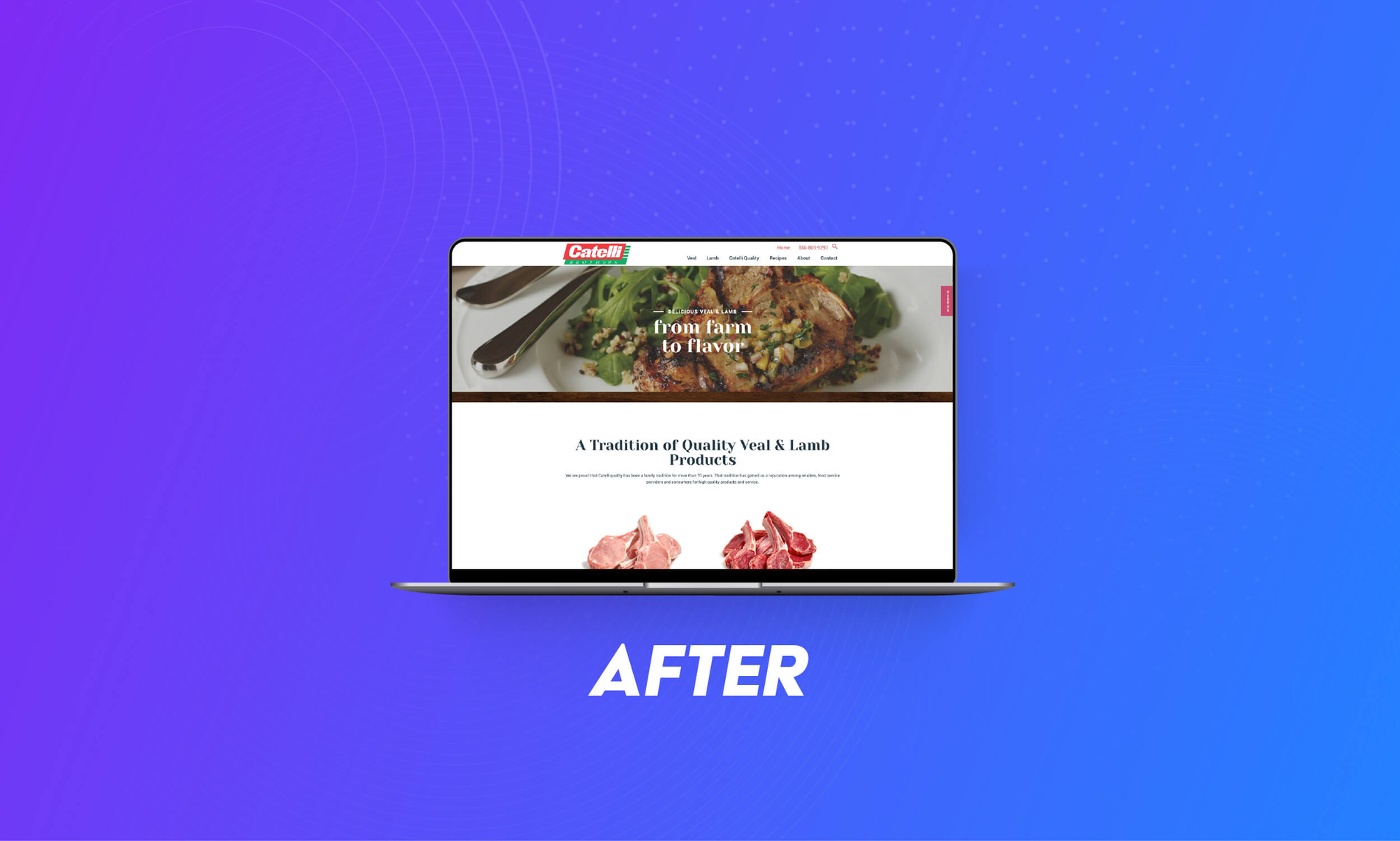 Patient, Professional and Solutions Oriented
"We had a great experience working with Citro Digital during our website rebuild. They were very thorough and professional partners. Our team especially appreciated their patience and that they listened to our differing opinions, then developed solutions that creatively implemented our vision. We are receiving many positive comments about the look of the site, especially the Recipe Section!"
Tony Catelli